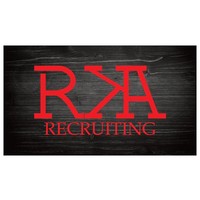 Grand Junction, CO
3×12 hrs    Nights
Job details
RKA Recruiting is seeking a travel nurse RN OR – Operating Room for a travel nursing job in Grand Junction, Colorado.
Estimated payment breakdown
$1,515 in weekly taxable income
$1,946 in non-taxable stipend
Job description & requirements
Speciality: OR – Operating Room
Discipline: RN
Start Date: 06/13/2022
Duration: 13 weeks
36 hours per week
Shift: 12 hours, nights
Employment Type: Travel
MUST BE ABLE TO WORK IN ORTHOPEDICS, NEUROSURGERY AND XI ROBOTICS. THIS IS AN OFF-SHIFT POSITION 0
Benefits
Weekly pay
Holiday Pay
Guaranteed Hours
Medical benefits
Dental benefits
Vision benefits
Get the conversation started now
Talk to an RKA Healthcare professional to land this oppurtunity.